1851 – 1913
1851 Wednesday, November 19: The first (elementary) school term in Taylors Falls (and Chisago County) began with Miss Susan Thomson as teacher. That first school term lasted three months, with four students in attendance.
1852 Minnesota's oldest existing public school building, The one-room Town House School, opens. This school, located across from the Memorial Community Center in Taylors Falls, is still in use today. For more information on the school, contact the Taylors Falls Historical Society.
1851 to 1888 Six different buildings were built or rented for public (elementary) school use in Taylors Falls. During that period many private schools were also conducted in Taylors Falls. The private schools offered advanced courses in a variety of subjects. The most notable of the private schools was the Chisago Seminary that operated from 1859-1864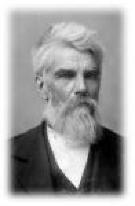 1888 Monday, September 3: Classes were first held in the new Kingsbury (elementary) School on Basil Street (built in 1887 and 1888 on the present site of the Angel Hill Apartment building). The Kingsbury School was named after long-term school board member, Lucas Kingsbury Stannard. Most pre-1964 graduates of Taylors Falls High School (T.F.H.S.) attended elementary school in the Kingsbury school.
1913 Saturday, March 22: The Taylors Falls School Consolidated School District #1 of Chisago County was formally established. The new district was a result of the #4 (Franconia Village) and #44 ("Aydt") School Districts' consolidations with Taylors Falls.
Several later consolidations resulted in the Taylors Falls district that encompassed over a dozen former, whole or partial school districts. Taylors Falls became I.S.D. #140 in October of 1957, when the statewide numbering system was adopted.
The 1913 consolidations provided the impetus for the establishment of a high school in Taylors Falls. Construction of the high school building began in September of 1913.